January 31 / 2018 / 8:00 PM
ART COMPETITION ON THE OCCASION OF INDEPENDENCE
ART COMPETITION ON THE OCCASION OF INDEPENDENCE DAY.
Rotary Club Of Sylhet Cosmopolitan organized an  Art Competition on the occasion of Independence Day of Bangladesh. Here chief  guest was upozela chairman Abu Zahid, PDG DR. Manjurul Haque Chy, DGN Ataur Rahman PIR, DGND Belal Ahmed.
Bicycle For School Girls.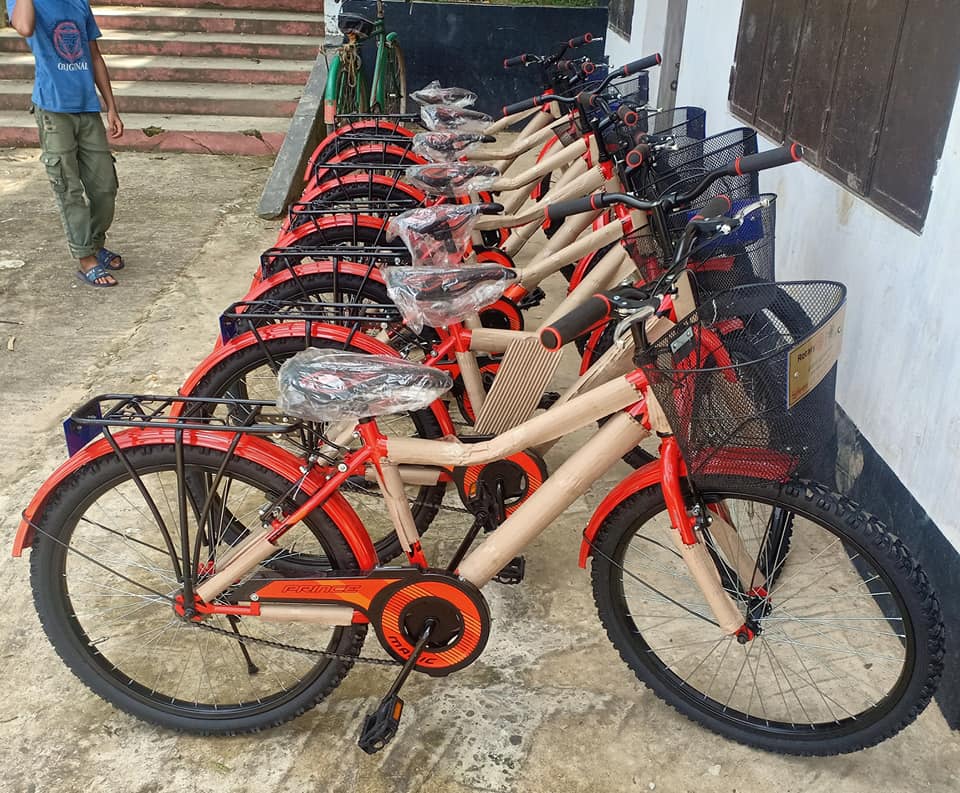 Rotary District Governor of RID 3282 Principal Col. (Retd) M Ataur Rahman Pir handedover 7 (seven) Bicycles to seven Girl students of Jahiria M U High School, Khadim Nagar Sylhet on today, the 22nd June, 2020. Before that he (governor) in February, 2020 handedover 22 bicycles to 22 girl students of Moliaish High School, Mirsarai, Chattogram.
In today's programme District Executive Secretary, PP Md. Shelim Khan, District Treasurer, PP Md. Mizanur Rahman, Club President of RC Sylhet Tea City, Rtn Efzal Ahmed Choudhury, Headmaster of the School Mr. Ruhul Amin were present. Governor in his speech emphasise on protecting the environment and also requested everyone to use environment friendly materials for everyday use.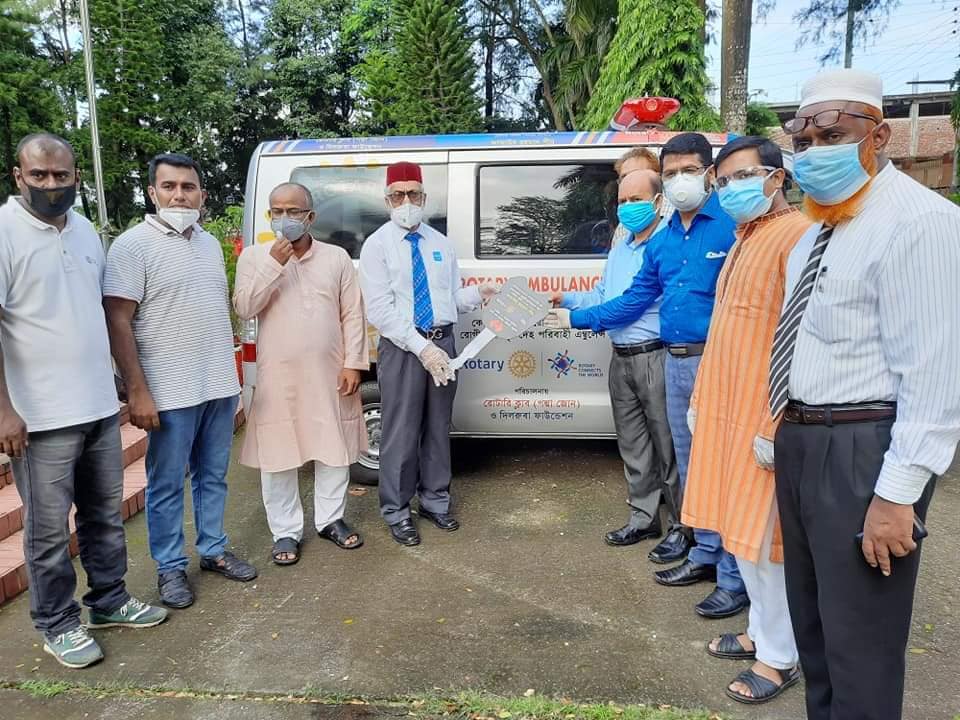 Governor Principal Lt. Col. (Retd) M Ataur Rahman Pir handedover onemore Ambulance to the Rotary leaders of Padma Zone (Feni) on 28.6.2020. It is a joint effors of RID 3282 and Rotarians of Padma Zone.The handover ceremony was graced by DC of Feni Mr.Md. Wahiduzzaman as Chief Guest. District Governor M Ataur Rahman Pir of RID 3282, Bangladesh,
Congratulate all Rotary leaders of Feni, (Padma zone) for their efforts in making his dream comes true.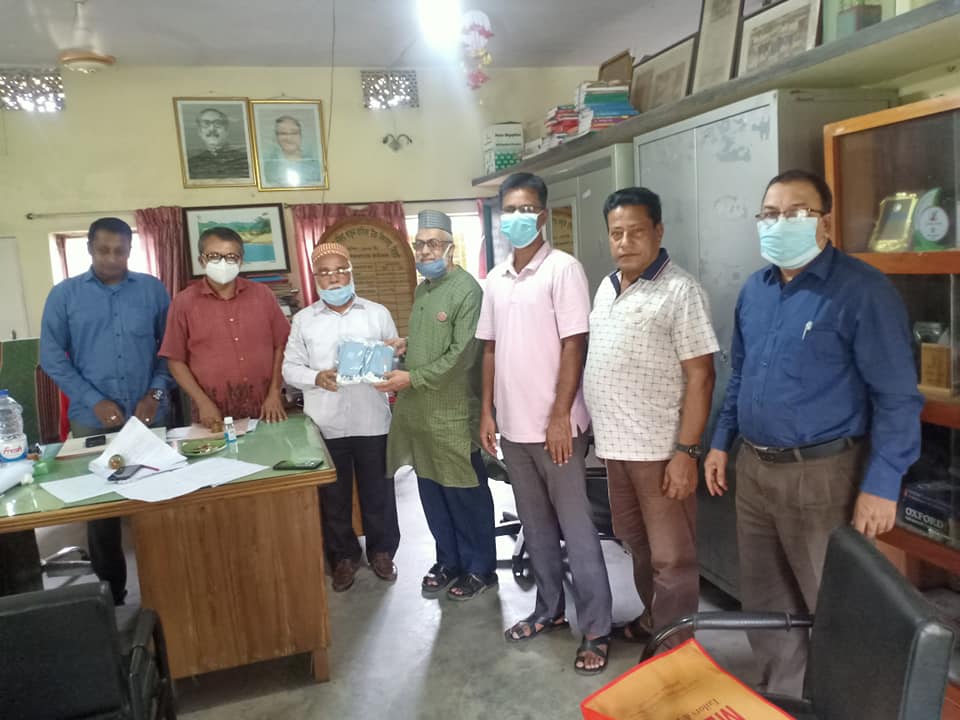 IPDG M Ataur Rahman Pir mphf mc handing over hand made Mask (made by of RID 3282) to PDG Engr. M A Latif for Nosiba Khatun Girls' High School. It may be mentioned here that PDG Engr Latif is the chairman of the school. The Headmaster of the school extended thanks to IPDG Ataur Rahman Pir and Rotarians of the District
Food Distribution to Flood affected People.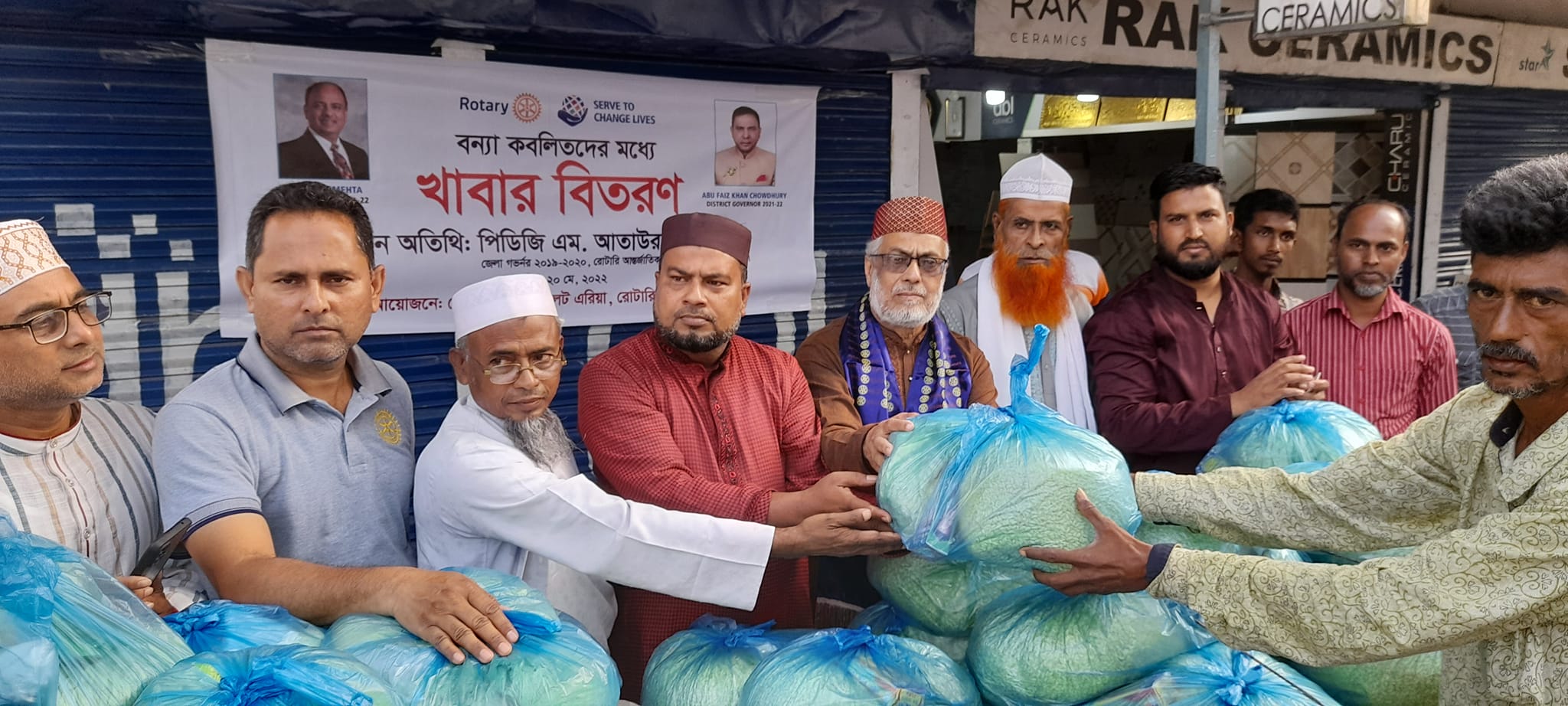 Dry food was distributed to Mendhibag Area, Sylhet today (20.5.2022) by Rotary clubs of Sylhet. I was present as Chief Guest. Among others were Past District Treasurer Md. Mizanur Rahman (Sylhet East), AG Rehan Uddin Raihan (Metropolitan Sylhet) , President Yunus Ali (Sylhet Rising Star), Md. Mostafa Azad (Sylhet Down Town), PAG Iftiaque Hussain Monju (Sylhet Cosmopolitan. PP Ruman Khan (Sylhet Star), PE Shafique Ahmed Shafee (Sylhet City) and prominent Islamic Scholar Moulana Rezaul Karim Jalali. Foods were distributed to flood affected almost 300 families.